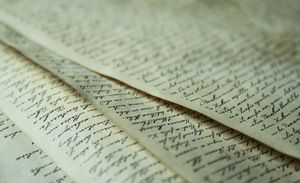 Sculpture of a Daughter 
In the midst of the pandemic, my mother died in her apartment in Manhattan. Please don't say or think "Sorry for your loss" because I'd lost her 40 years before. I told her I was having a baby and she never spoke to me again. She never talked it over. She never told me why. She never wavered. Instead, she redefined herself as a child-free woman and went about her business, traveling the world, charging through the city to her beloved cultural events, joining the Peace Corps, making new friends—and a bevy of multicultural surrogate daughters—who didn't know I existed. 
For the past year, I have been deep in the work of writing my new memoir, Sculpture of a Daughter. Now that my mother is gone, I am doing archaeology on her: diving into who she was, how (and if) she faked devoted motherhood for my first 22 years, and what her life was like after she excised me. Mostly, I wanted to know why she did it and how on earth she pulled it off while appearing sane, productive, and lovely. 
Ten months into this project, I don't know everything, but I know a hell of lot more than I did when I started. 
My book is about New York City in the '60s and '70s, roaches, theater, choices, and the glorious messy trajectory of my life as an artist in America.  
And the Armenian Genocide. 
And metal detecting.